Empower By Post
Workshop / Book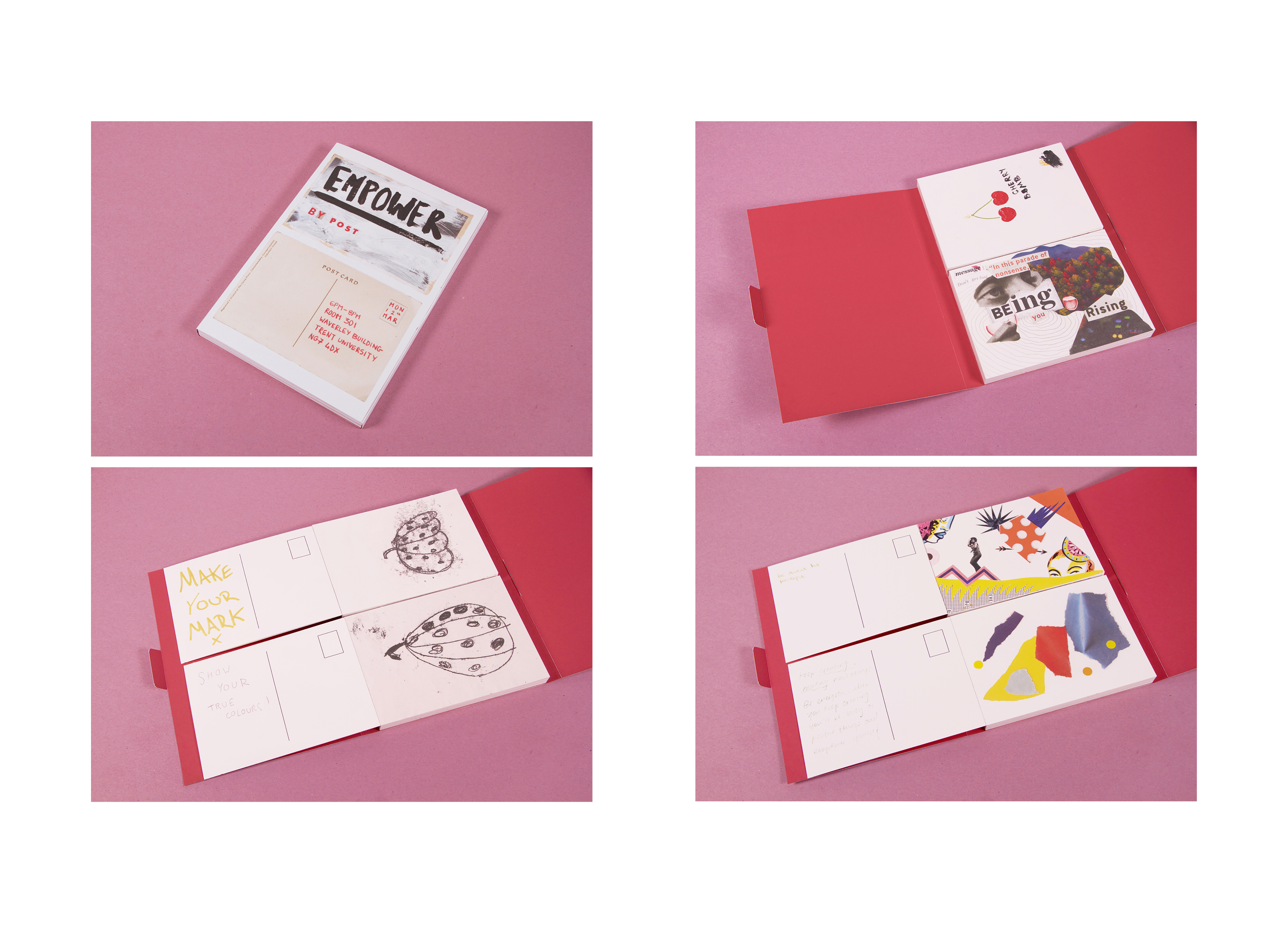 Womanhood is personal. A woman's age, race, class, disability, religion and culture all affect how a woman sees herself, and how she is seen by society.

Entitled 'Empower By Post', a workshop was devised to provide an open space for women of different backgrounds to explore, through creativity, what womanhood means to them. By creating unique postcards the participants were able to direct their outcomes in line with their own individuality and thinking. The starting themes for discussion included what being a woman means, women in today's society, inspiring role models, empowerment and breaking stereotypes.

The postcards were taken in and posted back to a different participant. The idea of sharing messages, bringing joy, empowerment and affirmation to the recipient.