Grow
Environmental / Website / Print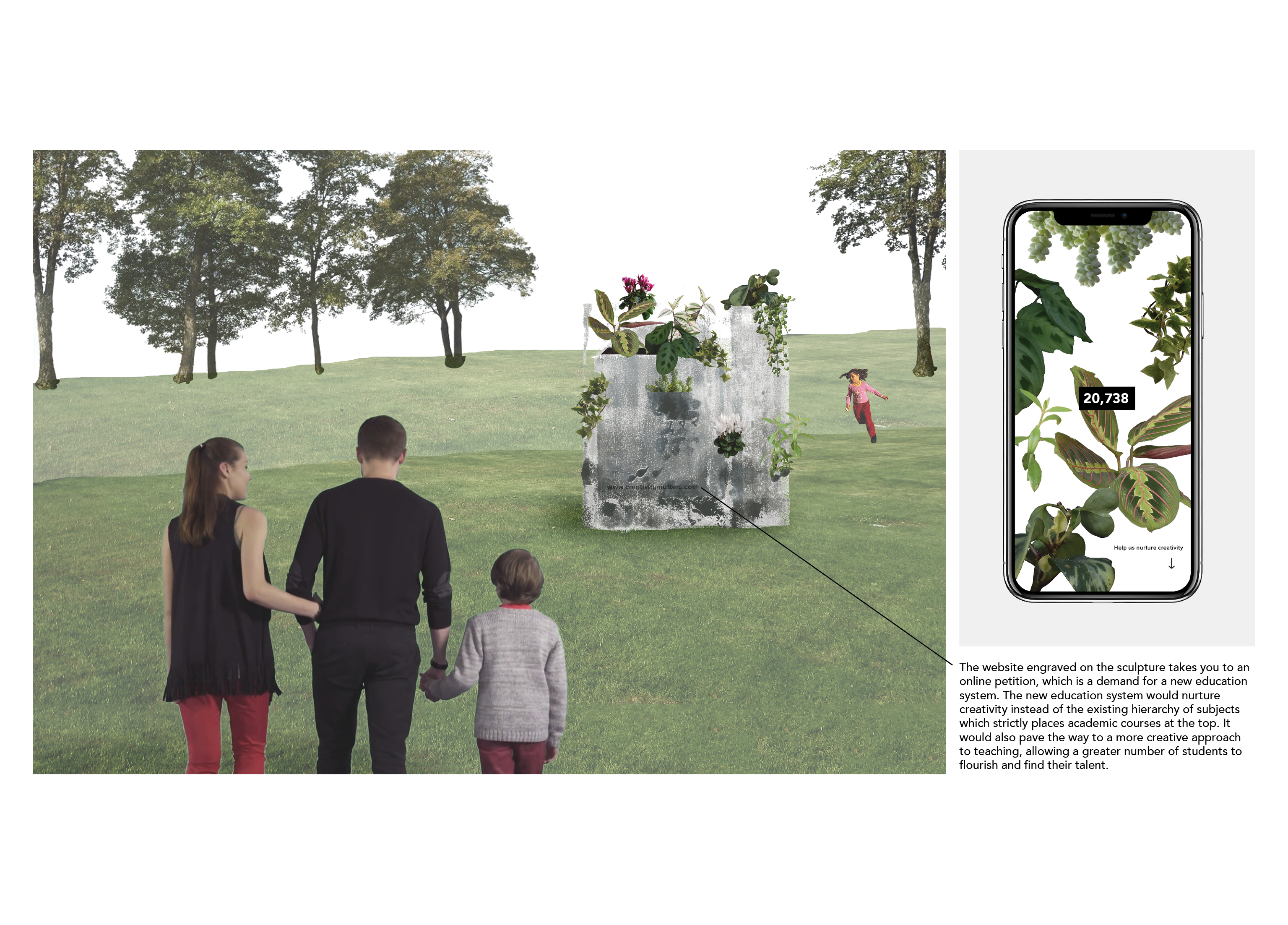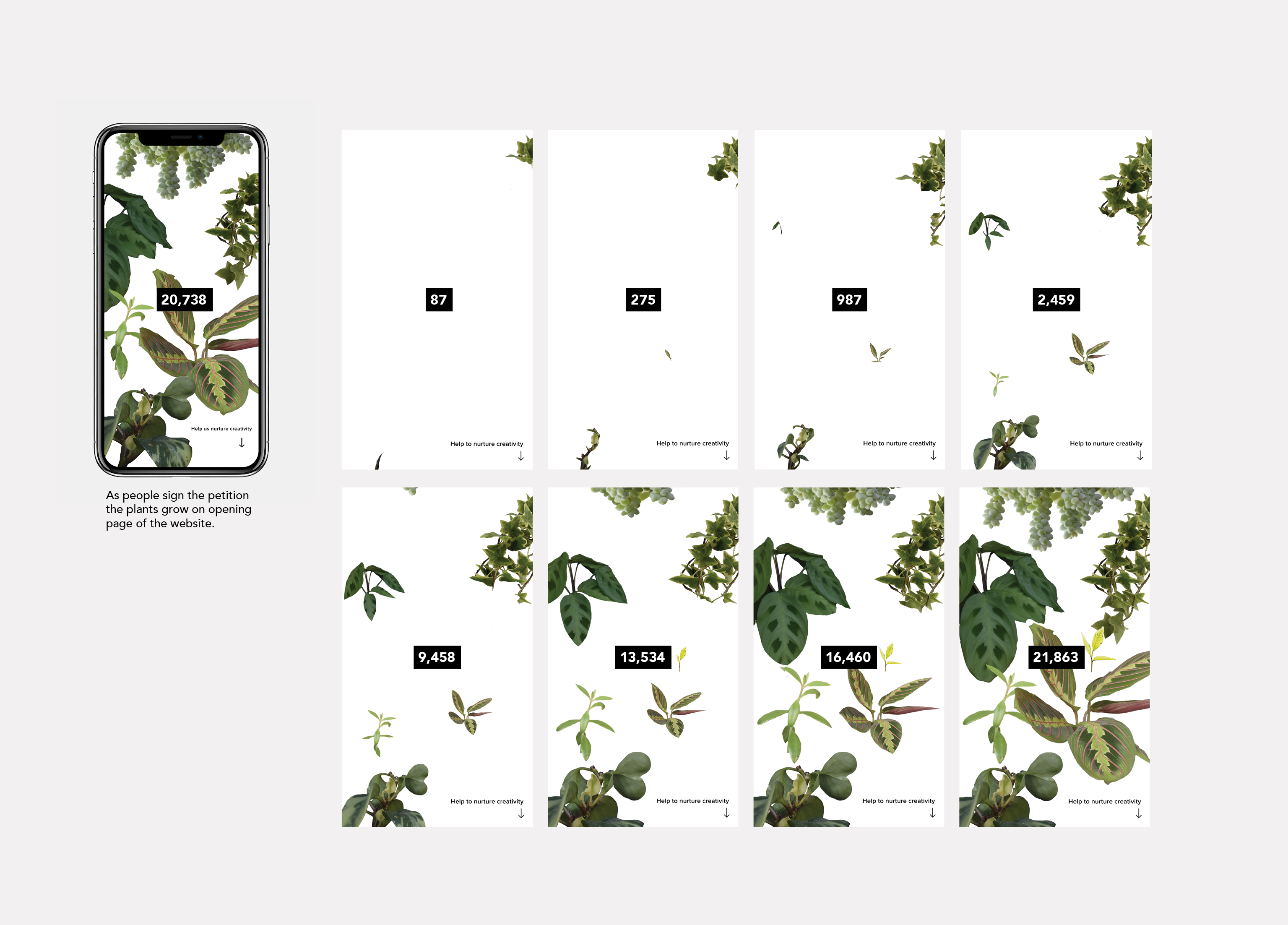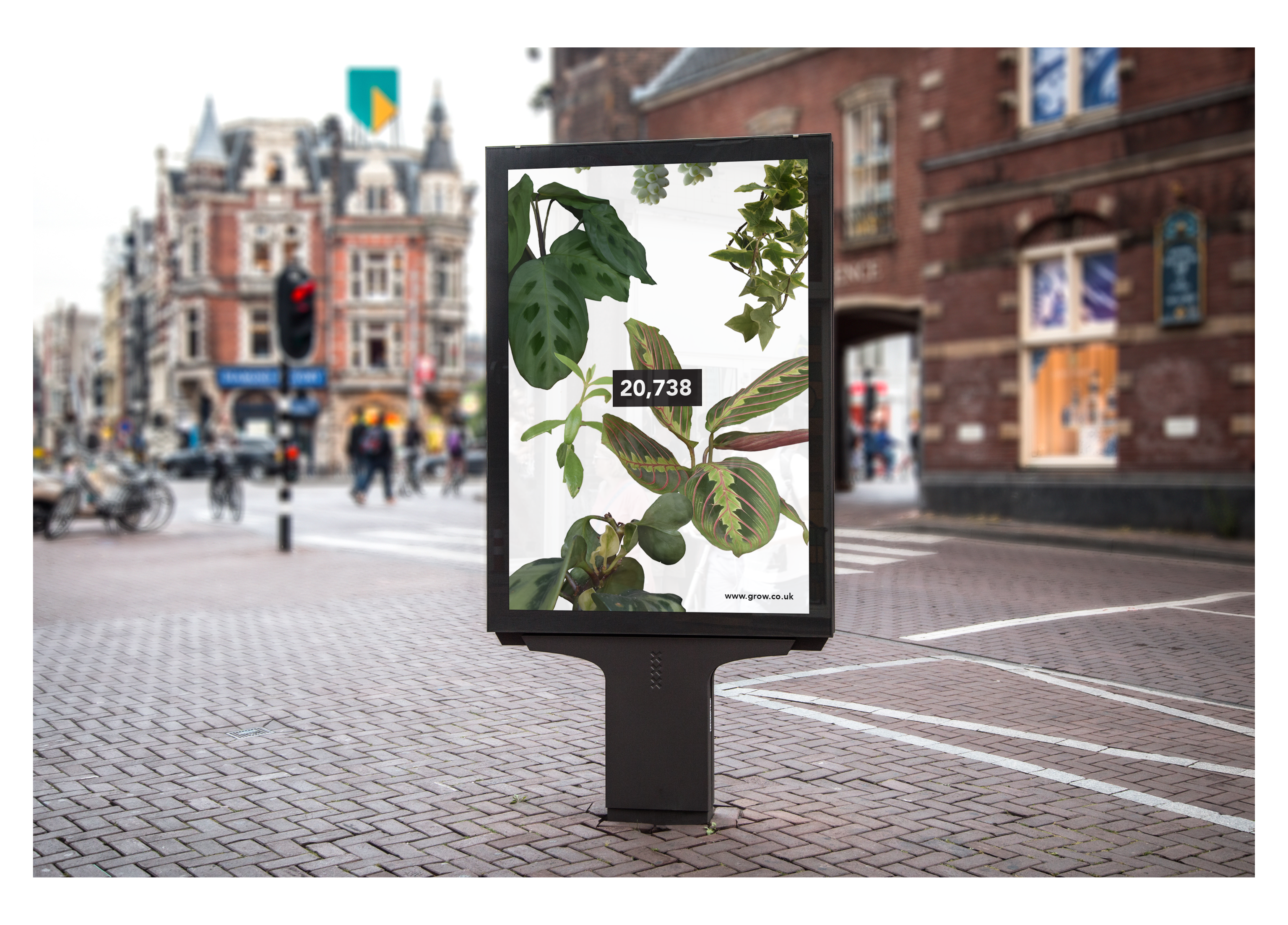 My aim was to find a way to address the devaluing of creativity in education.

"There's a wealth of talent that lies in all of us. All of us, including those who work in schools, must nurture creativity systematically"
- Ken Robinson

Like a plant, creativity has to be nurtured in order for it to grow. The solution is an envrionmental piece installed in the local park. The public have to grow and tend to the plants, creativity only flourishing when it has been looked after. This is taken through to other applications such as a website - as more people sign the petition, plants will grow on the opening page, and direct mail to raise awareness of the issue. These contain seeds for people to grow themselves and encouraged to grow wherever they can.